From $8,000 in Debt to Hiring our First Employee
How did you respond the last time your back was up against the wall?
WELCOME TO BW MISSIONS
A critical lesson I learned at Kairos was the importance of a strong brand. Before launching our website, I invested a lot of time and money in laying a solid foundation that would establish my credibility and ensure I was equipped to execute.
In the spring of 2018, I was also facing a common problem that no one ever really talks about: credit card debt. Last year, I had accumulated $8k+ (the picture below was just one of my credit card statements). This wasn't a pleasant feeling; the pit in my stomach seemed to widen with every swipe.
Despite the cost, the brand and website build were non-negotiable investments. I knew we had one chance to come out of the gate strong — and we did!
Over the past 8 months, BW Missions has partnered with 25+ clients and just hired our first full-time employee, Jaymit Rao: a brilliant writer with the ideal balance of creativity and strategic problem-solving.
From content and operations to business development, Jaymit is a force of nature. This August, he's graduating from Johns Hopkins University with an M.A. in communications with a concentration in public and media relations. I couldn't be more excited about building this business alongside him.
TODAY'S FEATURED MISSIONS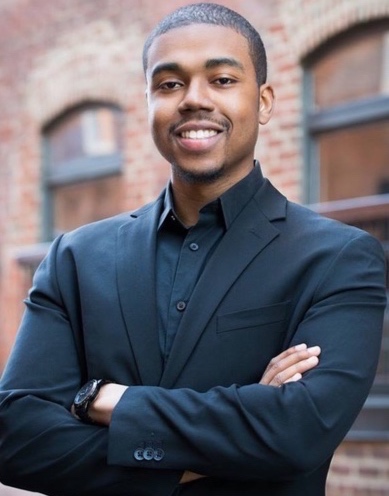 BW Missions used to exist on Google Docs, Asana, and to-do lists. As we scaled, I realized we needed a more organized internal infrastructure.
In came Samuel Valmé at the perfect time, backed by a career helping prestigious clients from the Department of State and IRS to Lockheed Martin.
Applying best practices from industry leaders worldwide, Sam develops scalable project management and CRM systems that empower startups to apply these principles at scale.
He built us a system in Podio to manage everything from leads to client's projects and team duties. He really just gets it; I like to think of him as our organizational wizard.
Using a proven, repeatable model allows entrepreneurs to "get out of their own way and grow!" Sam's Podio software is one of the best investments I've made.
Have you ever read a book that inspired you to look inward and ask yourself the hard, but meaningful questions?
Author Heather Breedlove wrote Shine Your Bright to help people navigate their personal journeys and find themselves when they feel lost.
As you flip through the book, you'll encounter a series of blank pages with questions at the bottom to fill out at your own pace.
The reflection and insight is drawn from Heather's own life experiences.
I first met Heather four years ago and couldn't have better things to say about her and her husband Tommy.
They have both made an incredibly positive difference in my life. I'm constantly inspired by their drive to make an impact.
Growth
Launching a Book and Tech Company Aren't Any Different
(In Theory)
What does it really take to launch a book — successfully? I've decided to share a behind-the-scenes look at best practices. This carefully curated guide to launching a product of your own features images, specific how-to's, and actionable steps I've learned from working with clients like Allen Gannett, Nathan Latka, and David Schnurman. Read to the bottom for some helpful hacks :)
Opportunities
Invest in a Startup:
A bootstrapped software company demonstrating rapid growth, with $170k annualized recurring revenue and 3x YoY growth, is raising an angel round.
This social entrepreneurship-oriented startup is committed to making a lasting impact through crowdsourced engagement to take fundraising initiatives to the next level. To date, they've already processed millions of dollars in volume of transactions from users.
Interested? Email me for more information, and I will personally connect you with the Founder - he is a genuine rockstar.

Lunchbox Backpack Giveaway:
My incredible friend Tom Worcester is a big risk-taker who recently raised $60k on Kickstarter in just one month and has found a strong product-market fit for his company.

Tom is giving away one of his signature backpacks, the Lunchbox. While built for music festivals, this pack is perfect for hikers and the outdoorsy type.Fill out this form here to get yours … Hope you like the questions!
RESOURCES
In his TEDx talk, David Schnurman, Lawline CEO and Author of The Fast Forward Mindset, shares the three most important tools he used throughout his entrepreneurial journey to escape his comfort zone and break down mental barriers to success.

He shares vulnerable personal and professional experiences from his time as the President of Entrepreneurs' Organization (EO). Listen to how he seeks to accomplish his ultimate goal: helping young entrepreneurs build confidence in themselves, take action, and find their focus.

Episode 5 of the Farnam Street podcast, The Angel Philosopher on Investing, Making Decisions, Happiness and the Meaning of Life, featuring AngelList CEO Naval Ravikant, is one that will make you truly think about your own life in-depth. This episode is one of the best podcasts I've listened to since the Fall of 2018.
EVENTS
Skyword is hosting FORWARD 2019: BETTER TOGETHER on June 6th in Boston, MA. This conference gathers marketing leaders together from around the world to share, learn, and empower each other to build better strategies, tell better stories, and become better leaders. Register here today!
REMEMBER…
"In Every Crisis, There's an Opportunity."
The silver lining in every life event that doesn't go your way is always a lesson you can learn. If we consistently make this effort, everything will work out for us in the end – even when the prospects feel bleak. Throughout any personal failure I navigate, I always try to find the positive in every situation.