Welcome to BW Missions: Newsletter 1
At a work lunch during my junior year of college, I'll never forget a response from my then-manager to one of my pitches. Instead of unpacking my idea and offering the personal insight I'd hoped for, this person told me I'd need approval from someone "two direct reports above."
On the inside, I silently screamed. I respect hierarchy, but the prospect of needing someone else to validate even a simple, straightforward concept before I could execute felt draining. Listening to my internal voice in that moment, I felt a dawning realization that a traditional work setting would never be the best place for someone like me.
Ever since, I've set out on a journey where I could make decisions and enact them independently, unhampered by bureaucracy. I charted a path that let me design my own finish line — and cross it — on my own terms.
TODAY'S FEATURED MISSIONS: Newsletter 1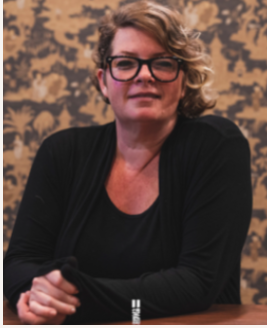 ---
GROWTH: Newsletter 1
THE MIGHTY: A STORYTELLING PLATFORM THAT ADDS A NEW USER EVERY 20 SECONDS.
HOW DID THEY DO IT?
Mike Porath, Founder of The Mighty and former Editor in Chief of AOL News, has been an incredible mentor ever since I founded my first startup. His platform empowers survivors of chronic illness and their loved ones to share their stories and find common experience.
With millions of users, the scale of the community he has established is both inspiring and unprecedented. Read this article to find out how he built The Mighty into a revenue-generating media company, which Mike Porath edited himself.
---
OPPORTUNITIES: Newsletter 1
ARE YOU WRITING A BOOK OR INTERESTED IN STARTING ONE SOON?
My good friend Jimmy Soni is launching a book publishing company. As an author, ghostwriter, and media professional, he's bridging the gap between a traditional publisher and self-publishing with a hybridized new model with a strong emphasis on digital. His business will empower authors to make their books even better while rolling out an impactful platform and digital brand.
KNOW SOMEONE IN NEW YORK WITH A BUSINESS NORTH OF $1M IN REVENUE?
Entrepreneurs Organization (EONY) has created three membership events to share what it means to be involved in their organization. They describe these experiences as "Magic Moments." Check out their upcoming event dates to learn more or send this to a friend you know in NYC.
---
RESOURCES
HOW CAN YOU BECOME A CAPITALIST WITHOUT ANY CAPITAL?
Recently, I helped my close friend Nathan Latka on his book launch that hit the Wall Street Journal's bestsellers list. Nathan is incredibly sharp and driven. How to Be a Capitalist Without Any Capital: The Four Rules You Must Break to Get Rich is a more practical, modernized take on the classic The 4-Hour Workweek. Check it out!
WANT TO BUILD A BETTER PRODUCT OR SERVICE?
Following the massive success of his book launch, Nir created The Hooked Online Workshop, an online series of six lecture courses to spread his practical insights. My favorite part is how it lays out actionable steps to apply his frameworks in your own business. Professional accomplishments aside, Nir is one of the most humble and genuine authors I have ever met.
---
EVENTS
Skyword is hosting FORWARD 2019: BETTER TOGETHER on June 6th in Boston, MA. This conference gathers marketing leaders together from around the world to share, learn, and empower each other to build better strategies, tell better stories, and become better leaders. Register here today!
REMEMBER…
"In Every Crisis, There's an Opportunity."
The silver lining in every life event that doesn't go your way is always a lesson you can learn. If we consistently make this effort, everything will work out for us in the end – even when the prospects feel bleak. Throughout any personal failure I navigate, I always try to find the positive in every situation.