Welcome to BW Missions Newsletter 20
Friday Night: Work until 6:00 – 7:00 PM. Read. Pass out, hard, before 10.
Saturday: Wake up 12:30 PM the next day. Workout. Nap. Order chipotle for lunch, with double chicken (duh!) Read more business books. Hit the sack early for a good night's rest.
Sunday: Clock back into my six-day workweek… again.

That used to be me. Three years ago, this was my rough burnout inducing schedule pretty much every weekend.

Back then, I liked to think of myself as The Most Least-Interesting Man in the World.

As I've grown into my twenties, the concern I received from my parents about being well-rounded is finally hitting home. Being a functional human being in 2020 takes more than working around the clock and taking less than 24 hours off to "rest." I'm starting to re-write my narrative about what success means by learning a new skill… "having fun!"

For years, I always relied on other people in my life like loved ones and friends to plan this part of my life for me. I even had a nickname for them on my phone – "Fun Buddy 1,2, etc." Now, I'm learning to be my own Fun Buddy. My first step, as I always do, was to do my research first. I even got in touch with Michael Rucker, who writes on the Science of Fun.

Since New Year's Day, I've:
Signed up for a 6-week improv course
Started taking salsa dancing classes
Seen a handful of indie movies
Listened to new music such as Lane 8, Mt. Joy, The Head and the Heart
Missed the cut auditioning for the Impractical Jokers 😉
Scaled climbing walls until there was too much lactic acid buildup
Been thinking about trying my hand at songwriting – maybe something like The Lumineers

Learning how to have fun when I've spent so much of my life in full-throttle work mode seemed daunting at first (to take on by myself), but it really hasn't required any drastic life changes. Michael Rucker's writing on the topic has really resonated with me, especially the graph below about the 4 quadrants of fun. I think it shows you how to have different types of fun based on your mood, energy level, or how much time you want to spend with your Corgi (Hi, Allen).
Being ambitious and working hard to achieve big visions makes it easy to forget to rest. I've learned this doesn't have to be your lifestyle forever. In fact, it's pretty unsustainable and definitely takes a toll.

Since I've started learning things for me as a person instead of just my business, I've been feeling much happier and connected to who I am. Having fun isn't a waste of time. When I come back to work, these real breaks (not just Chipotle breaks!) give me a fresh perspective and allow me to more present with the people around me.
---
Dr. Trevor Blattner: Newsletter 20 Featured Mission
Trevor Blattneris an Endodontist and Author. His story is incredibly inspiring, but it's his sheer compassion and empathy that truly sets him apart. Trevor's life's work is all about helping individuals overcome setbacks, eliminate self-doubt, and perform without limits. Trevor has been featured as a thought leader in international publications from The Good Men Project andAddicted to Success toConscious Millionaire.
From becoming an all-state athlete at a young age to graduating from a Doctorate program with honors, Trevor focuses unwaveringly on crafting the most fulfilling life possible, even in the face of Generalized Anxiety Disorder. Along the way, he has paid off $500,000 in student and built a 7-figure business. Beyond his business success, I am most impressed by the way Trevor puts his family and faith first. He credits his wife for playing a major role in his journey.
---
Growth: Newsletter 20
It Only Takes "One Word" to Find Your Path👉 Co-Authored with Rich Keller

What if I told you Godiva Chocolatier became possible because of the personal story of Lady Godiva and her human-centric value of generosity? Putting this value at the forefront is how the brand retains such a stronghold in a highly competitive vertical. And even more importantly, what we learn from this story is building a meaningful brand starts with SELF DISCOVERY where the Founder really has to understand themselves (SPANX, NIKE, etc). And once we understand ourselves better, we can connect to our audience even more – as a PERSON or a BRAND.

I've taken a similar approach by centering BW Missions around the fundamental principle of pathfinding. The next article in this series will delve deeper into my own personal path to self-discovery, one that led me to build BW Missions. I hope you enjoy reading this article as much as I loved writing it … with Rich!
---
Opportunities
Strong Product Marketers Needed!

Jeff Gadway is looking to hire for two positions at his company, Galvanize Worldwide:

1. Product Marketing Leader: Do you have strong chops for go-to-market strategy? If you're someone who can help figure out how to take a new product to market, you might be the perfect fit. Your responsibilties will include identifying who to target, messaging, pricing, business model/monetization, and a launch campaign.This three-month project will require about 20 hour per week.

2. Product Marketing Tactician: Are you known for your sharp ability to take the lead on blocking and tackling? If messaging, sales enablement, and crafting killer slide decks and documents are among your strengths, reach out to me about this opportunity, which will be about 40 hourrs per month.

Email Jeff if interested: jeff@galvanizeworldwide.com
---
Resources
Learn How to Reverse-Engineer Your Ideal Professional Relationships

Are you sick of waiting for a lucky run-in at a networking event or online to help bring your career dreams to life? James Carbary recently released a book called Content-Based Networkingas the perfect solution, and you can discover the strategically engineered three-part framework for yourself in his acclaimed book. This brand-new approach to building your professional network will empower you to connect with anyone, whenever you want, from anywhere in the world.

The Ultimate Book on How People Find Purpose, Joy, and Fulfillment

Have you ever wondered how others live fulfilling lives? How is it that other people find purpose and joy? Fresh off the heels of an incredible book release for Journey to Cloud Nine, Jordan Gross is the guy to enlighten you with his innovative work artfully blending personal experience with the creative latitude and universal resonance fiction can offer.

How to Grow from Top Performer to Excellent Leader

The tactics that got you the new job aren't the ones you need to excel as a leader. Don't stress; Ryan Hawk has you covered! His book Welcome to Management has all the practical advice and tools you need to excel.
Discover his actionable three-part framework distilled from best practices of world's foremost thought leaders:

1. Lead Yourself
2. Build Your Team
3. Lead Your Team

This is the book you need to evolve from an individual contributor into a courageous, gracious, and effective manager.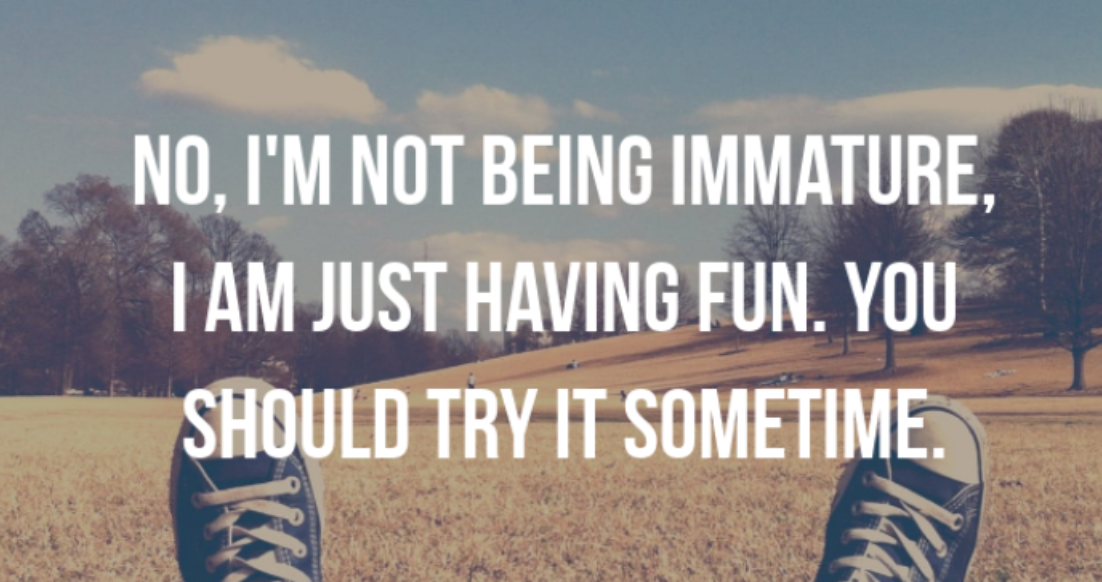 Is it just me, or have the last few newsletters been a bit serious? As I'm writing this on Friday afternoon in my office, I feel this enormous weight off my shoulders from hard decisions I've made that took an emotional toll. In the spirit of weekday laughs, go re-capture those childhood years back and do something silly (no, I didn't say illegal).

See you in 2 weeks!